Mission summary, social media and photos
The Cerebral Ageing mission is a collaboration between SupBiotech, Institut Pasteur, CNES and Bioserve Space Technologies. We are sending cerebral organoids to the International Space Station in order to better understand how the human brain ages in extreme conditions.
Launch date : Nov 11th, 8:28am
[Kennedy Space Center, Florida Time]
📰 Press Release
Institut Pasteur – CNES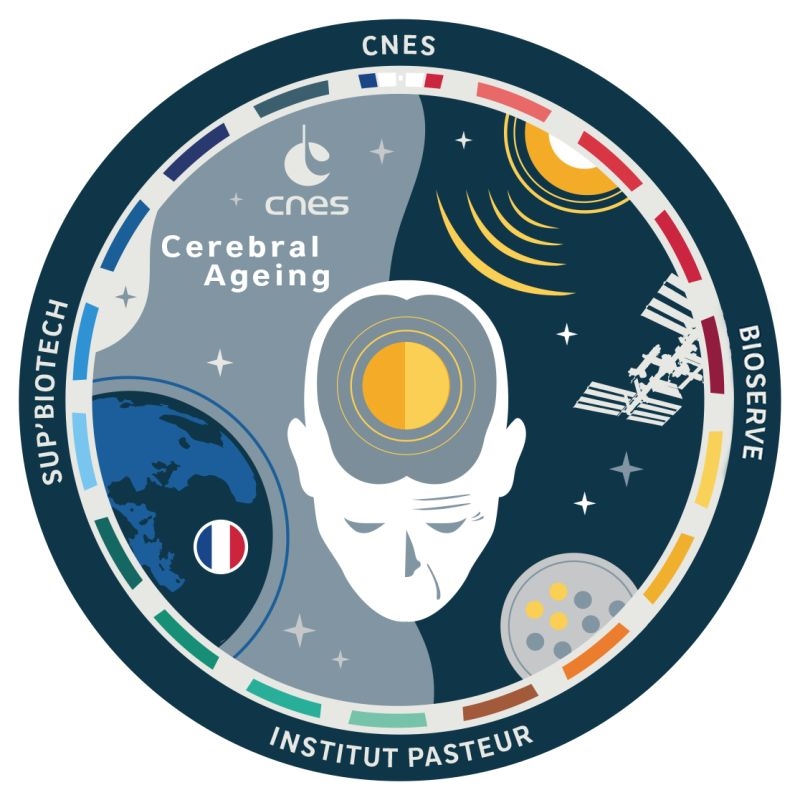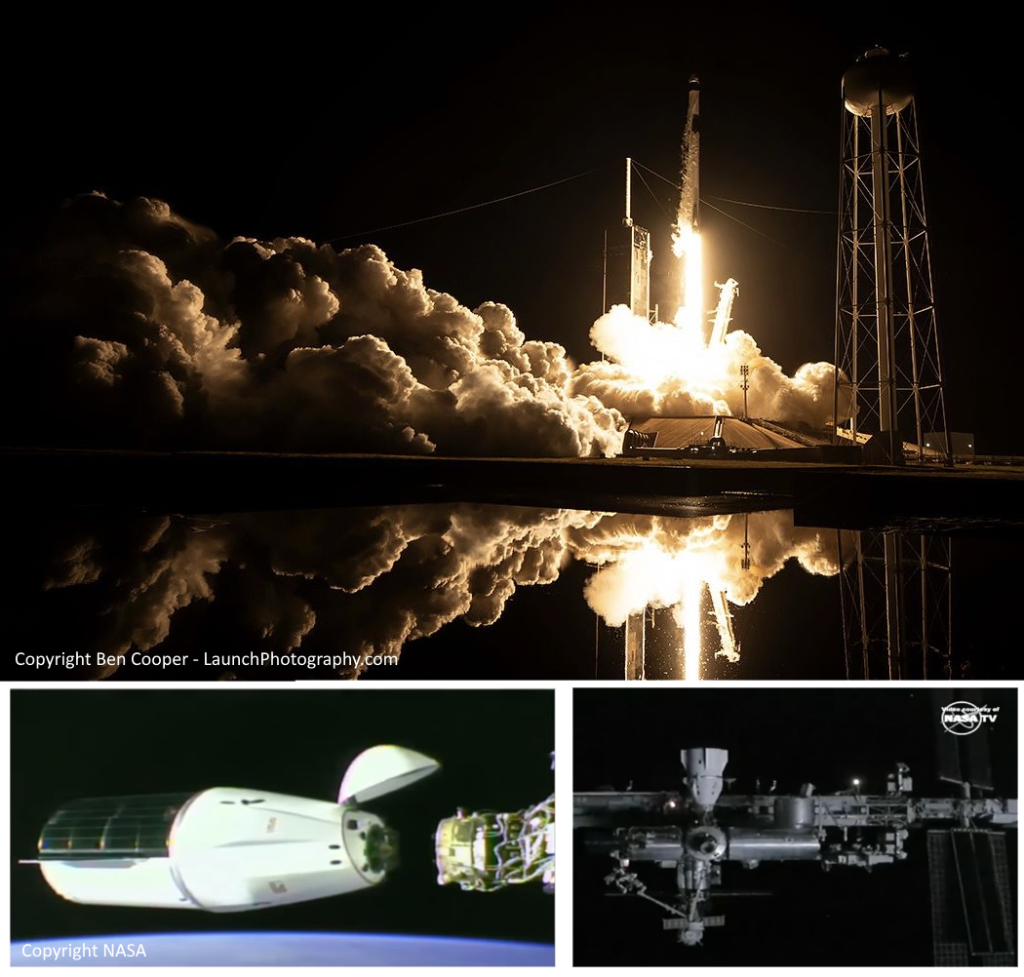 On November 9th, at 8:28pm Florida time, the Commercial Resuppy Service Mission SpX-29 left earth with our organoids [1].
Our organoids were encased in the capsule (Dragon 2) on top of ~180 tons of rocket fuel to propel the Falcon 9 launcher.
The launch was emotional for the whole team, but especially for Lucie Madrange (CellTechs, SupBiotech/CEA joint lab) and Tara Fournier (Miria Ricchetti lab, Institut Pasteur) who have worked so hard to get to this point.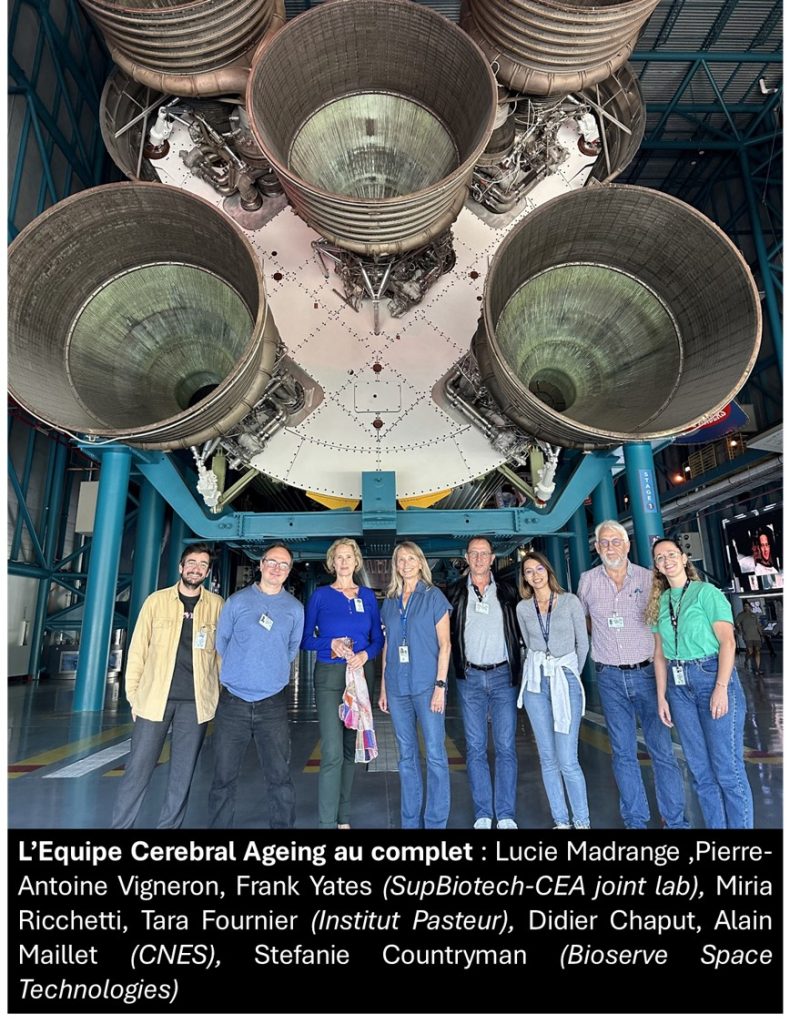 Social media updates
Browse through our social media posts: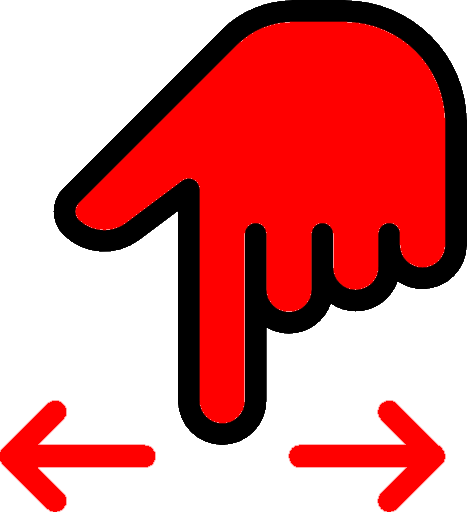 Photos
The Cerebral Ageing team, composed of members of the CellTechs (SupBiotech/CEA) laboratory, the Pasteur Institute, the CNES and Bioserve Space Technologies are present two weeks before the Spx-29 launch to prepare the organoids for the flight.

Some memories from this trip :